¿Qué es The Other Way Spanish?
The Other Way Spanish es un espacio online y presencial que nace con el objetivo de enseñar español y promover su continuo aprendizaje. Bajo la idea de que el lenguaje crea realidades, The Other Way Spanish también es una oportunidad de compartir y ver el mundo de otro modo. Así mismo, TOWSpanish funciona como un colectivo de profesores de español que se mueven en los ámbitos de las artes y la vida popular de Latinoamérica.
Nuestros Principios
En nuestros cursos para aprender español invitamos a formar un contexto comunicativo desde:
La interculturalidad crí­tica
El anti-racismo
Feminismos
Conciencia ambiental
Cosmovisiones nativas
Ser crítico/reflexivo
La inclusión social y no discriminación
Por ello en nuestros ejercicios, cursos, clases, tareas y dinámicas, abordamos temáticas como: mujeres en el mundo y Latinoamérica, nuevos movimientos sociales, derechos humanos. Entre otros tópicos que promueven el desarrollo de perspectivas críticas y el respeto hacia la diversidad cultural de la que somos parte mientras se enseña y aprende español.
---
Nuestra Misión
"Nuestra misión con The Other Way Spanish es estimular la conciencia, la crítica y el respeto por la diversidad de opiniones, a la vez que enseñamos y aprendemos español juntos. T
OW nace como una forma de cambiar metodologías de enseñanza monótonas sin contexto, por una forma innovadora de expresarnos y conocernos en la lengua que aprendemos."
---
Las Profesoras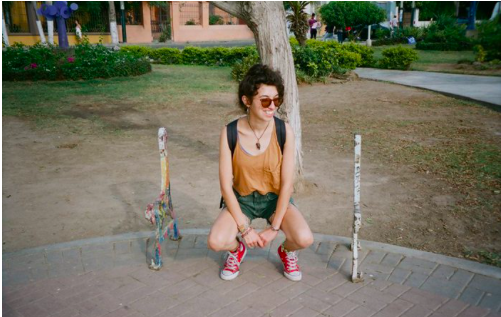 Los Profesores